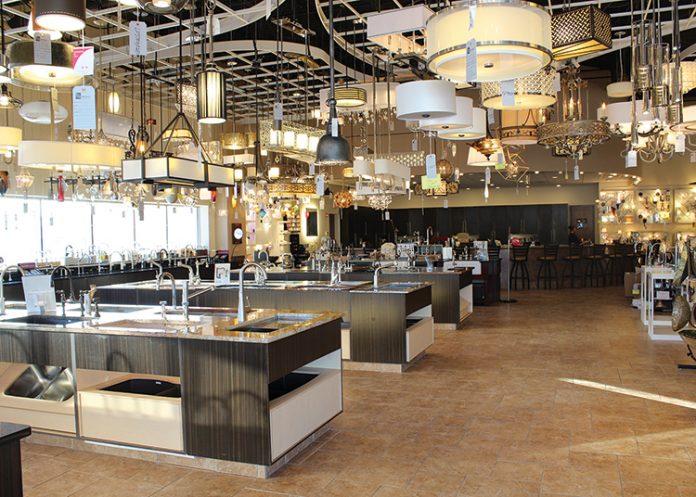 Under new ownership since 2006, Herald Wholesale operates a 12,000-square-foot showroom in Troy that showcases some of the world's finest plumbing, lighting, and door hardware. Our sales staff has more than 100 years of combined experience in guiding you through your next project; our expertise is only surpassed by our friendliness and a desire to make this one of your best shopping experiences ever.
We know you can find just about anything you want online — but you can't see, feel, and touch the objects. If you have problems, help is often elusive. We're local and accessible.
Whatever your needs — a single faucet or plumbing for an entire house — we can meet them. In addition to fixtures and plumbing, we offer hardware for cabinets and doors, lighting, custom glass enclosures, mailboxes, wall plaques, and much more.
Come try our working faucet displays and see what quality is all about.
HERALD OFFERS MULTIPLE STYLES:
A big box store may have three different options for kitchens or baths, but Herald offers multiple styles and 30 different metal finishes including brass, copper, black, and 24-karat gold. If you want something really unique, we can embellish your selections with Swarovski crystals. We have more than 50 working kitchen faucets on display. Test the pressure, and decide if the pullout feature is too tall, too short, or gives off too much splash. Find what fits your needs!
NEWEST LINE OF FAUCETS:
The newest line of faucets have touch commands, enabling you to turn them on and off by whisking your hands under the nozzle. You can also find magnetic docking heads for a spray nozzle. Instead of becoming floppy after a year or two of wear and tear, and messing up the sink, the spray nozzle locks back into the faucet.
PVD APPLICATION GUARANTEED TO LAST:
When you select a fine gold or brass finish, you can ruin the texture by using common cleaning solutions that might drip down from a mirror above the sink. With a coat of PVD, your fixtures won't scratch or change colors, and the application is guaranteed to last a lifetime.
ACTIVATE DISPLAYS VIA BLUETOOTH:
Activate the steam shower on display in our showroom by iPad or iPhone. The iPad controls trigger a nozzle so steam flows throughout the shower enclosure, relaxing your muscles and easing congestion. You can also add disco lights and play techno music through a Blue Tooth connection.
FAUCET STYLES:
Select faucets that are taller than normal height to avoid having to bend to turn on the water. Opt for a button control arm on the shower head to turn it from spray to jet when you can no longer reach up and adjust the nozzle.
COME SEE US:
Herald Wholesale
248-398-4560
1765 West Maple Rd., Troy, MI  48084