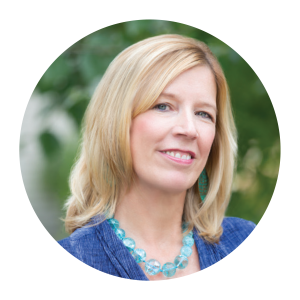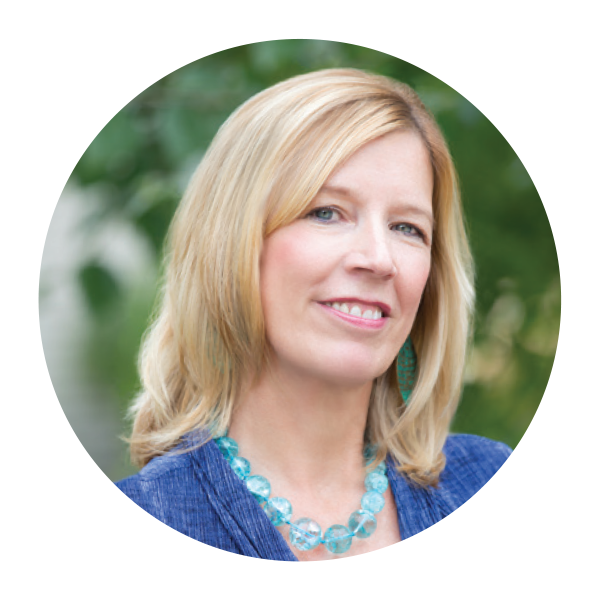 When interviewing interior designer Annie Kordas for this issue's Bravo page, I couldn't help but take away some tips that struck me deeply. As I typed her thoughts about wanting to uncover a treasure trove of paintings in her client's basement, it seemed like she was sharing solutions for my own art challenges.
"They had this insane art in their basement. I told them they were sitting on a gold mine!" Kordas shared with me. The subject matter of the original artwork ranged from people and landscapes to hunting scenes. Kordas dusted off, reframed, and artfully hung (gallery-style) the fascinating collection on a wall in the couple's sitting room.
When Kordas referred to the collection as a "gold mine," she was speaking figuratively, as in having good design opportunities and pulling together a great display using meaningful, heirloom items in a traditional-with-a-twist look.
My mind continued to wander later on, remembering what she'd said. I think I'm sitting on a gold mine, too, I thought to myself, contemplating some of the items I inherited when my siblings and I sold my parents' home a few years back.
One of my favorite paintings from my parents' home is now in my possession, but it's been out of sight and out of mind for a few years. I had relegated it to a spot on the basement floor, leaning up against other forgotten paintings, because it just didn't seem to fit anywhere in my home. An original watercolor framed in old barn wood, the painting, by late Flint-area artist Rudy LaRiviere, had gone from center stage in a busy home to a stack of rejects on the floor, with its front facing a wall. And yet, this countryside snow scene is no reject! Dramatic skies, freshly fallen snow, a charming mailbox, a captivating distant tree line — lovely! My mom and dad had adored this painting, yet I couldn't seem to find a place to hang it.
As the days passed, Kordas' "gold mine of art" phrase continued to swirl around in my thoughts. That's when I remembered a bronze replica of a Frederic Remington sculpture called Cheyenne. The piece, featuring a mighty Native American riding a fierce horse, had held court in my family's living room while I was growing up. Now it sits in my unfinished basement, not far from Fedra, a white alabaster — or is it marble? — bust of a woman that graced the top of our shiny-black piano and always seemed to smile at me. The elegant lady, with the bunned hair and her carved-in name, is a super-heavy sculpture that had been my musical companion since I was a young girl learning to play the piano. I didn't know anything about her. Yet when the time came to distribute items from my parents' collection, I wanted Fedra. Today, poor Fedra also sits in my basement, and I only notice her when I'm looking for, say, giftwrap or for a stashed-away box of Easter décor.
This must stop, I thought to myself. It's time for the "gold mine" to surface!
First up, the Rudy LaRiviere painting, which I've decided to hang in our new guest room (my husband and I officially became empty-nesters last May, and we now have a real guest room). As for the Remington replicate? It's got a spot right beneath the painting. I'm not sure about Fedra yet. Perhaps in the garden? Better outdoors in the elements, where I'll see her often, than hidden away in the basement.
And lest you think I'm the only one sitting on a "gold mine," my other half also has his dust-collecting favorites. After purchasing several original animal paintings during a trip in Africa a few years ago, he's trying to decide which wall he'll finally hang them on. Yes, the lion, giraffe, elephant, and zebra are all rolled up, tucked in a tube, awaiting tender loving care and a special place in which to be adored. Off to Milford's Main Street Art we went, to see what the expert framing folks there could dream up for our animal collection. Any day now, that wild theme will awaken our family room vibe.
It feels good to uncover, dust off, frame or reframe, and finally display these meaningful pieces.
They say if walls could talk, you'd hear all kinds of intriguing this-and-that on what goes on in a home. I say, if paintings and artwork could talk, it would be even more interesting. I'm betting our recently added pieces, once forgotten — as well as those that now grace Kordas' client's sitting room — would say thank you!