Long before Ryan Youngblood was a principal of his eponymous Rochester-based boutique landscape company, and before he had three children (now between the ages of 6 and 12), he spent his free time in the saddle on his horse, roping steers in team-roping events.
"I fell in love with horses and cattle," Youngblood recalls. That naturally made him the perfect guy for an interesting and very unusual project: Creating a Western landscape out of a 110-acre spread in Dryden, in Michigan's Thumb.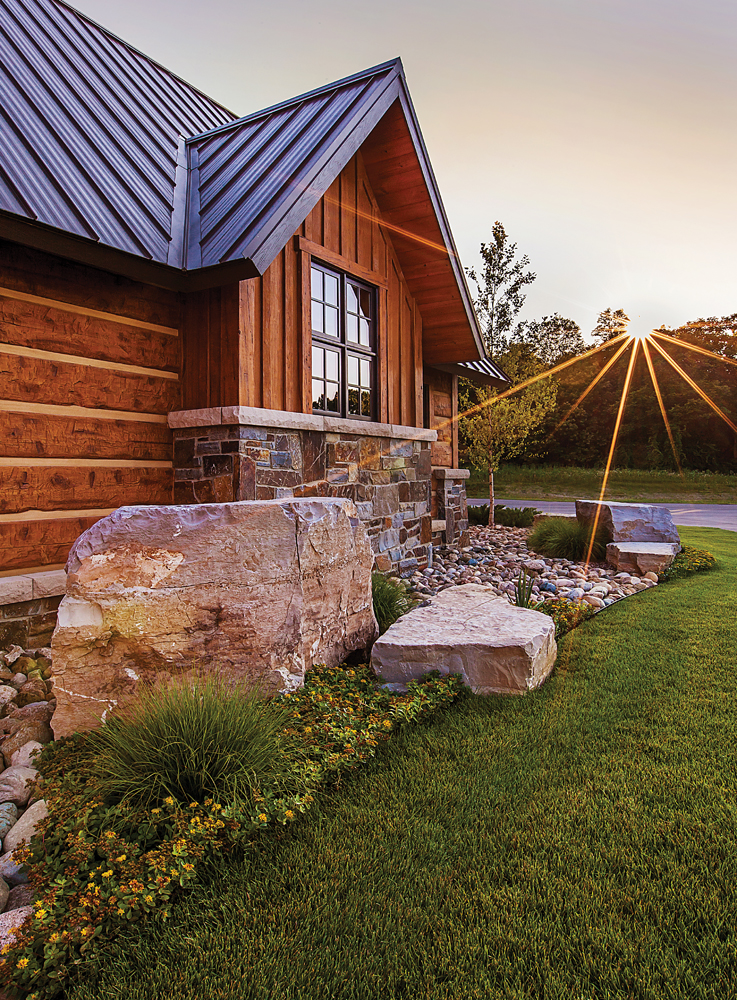 "It was magnificent, a really cool piece of property," says Youngblood, who was brought on board just as the Ranch house was being framed. The clients own a large-scale ranch in the southwest, and wanted their Michigan property to have the same vibe. Working with Rochester architect William Thomas, who designed the Dryden Ranch house, Youngblood set about shipping in tons and tons of Canadian limestone to match the Montana stone masonry of the house. Then he brought in truckloads of drought-tolerant, low-growing Michigan perennials and other Western-looking trees and succulents. "We worked with yucca, gro-low sumac, sedum, and catmint," Youngblood says, adding that his main challenge was that the property was a wide-open space with full sun.
He planted natural pines, spruce, and river birch trees — the latter to emulate the West's quaking aspens. Large stone outcrops give the property a rugged feel, and even more texture is the result of mass plantings of purple, blue, white, and purple-pink perennials and yellow sedum, which create dramatic waves in large swoops that look like a long-established meadow.
Another challenge was locating the key views on the property — what Youngblood calls "the magical spots" — and building around them. The front vista offers a long view, like a prairie, while the back topography is rolling. On each of two exposed-aggregate patios, he installed oversized, 72-inch-diameter Corten steel fire bowls that punctuate those magic spots.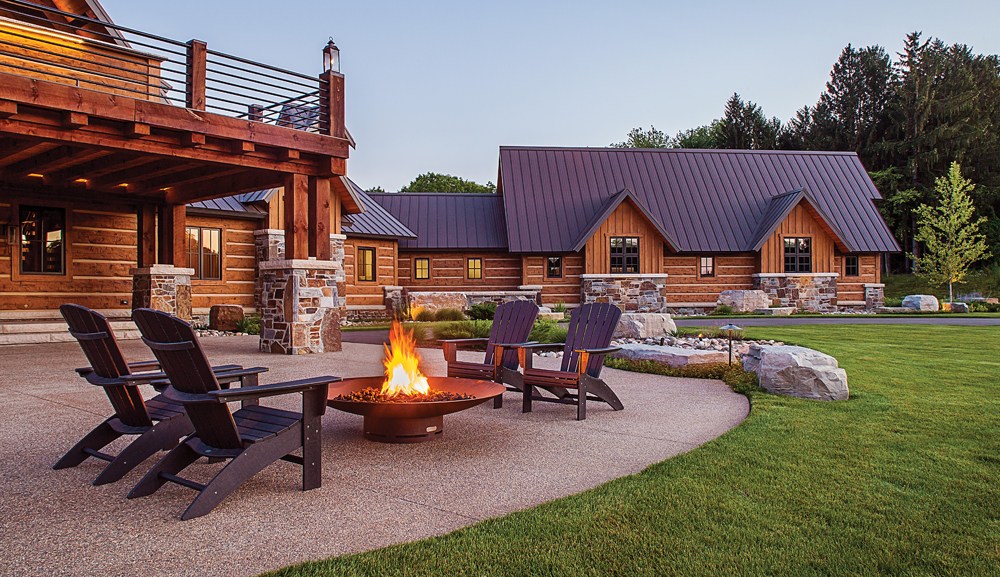 Make no mistake: Although no cattle, buffalo, or prairie dogs roam the B-K Ranch in Dryden, it's as authentic as they come in southeast Michigan.
More information: ryoungblood.com