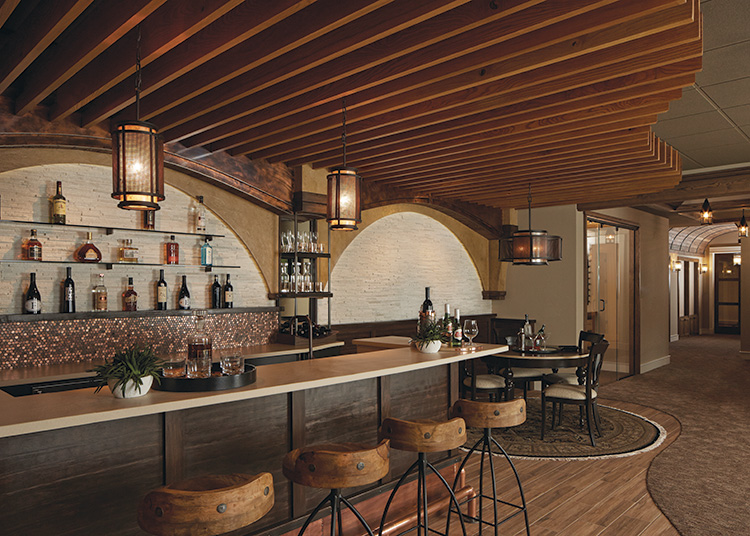 Just about everybody, at one time or another, experiences buyer's remorse. But Ed Koza's mistake was a real humdinger. Not long after settling into a palatial and very traditional French Country-style house in Northville, he realized he needed to move.
"I knew six months after the purchase that it wasn't the house for me," the Brighton businessman confesses. Essentially, it was two stories and felt formal for his tastes, despite the assistance of an interior designer and a houseful of lovely furnishings to warm things up in the large-scale space.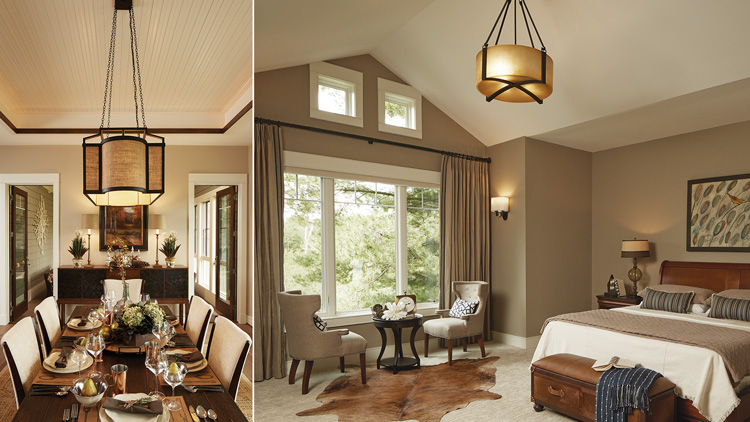 Koza had originally looked at an Arts-and-Crafts-style home that he loved, but the timing for the purchase didn't work, so he settled on the aforementioned chateau. The problem was, he couldn't stop thinking about that first house, which he had really admired — it offered a more casual, elegantly masculine style with its straight lines; rich, natural materials; and solid craftsmanship.
So he cut his losses, put his house on the market, found a beautiful setting not far from his family's company, H.H. Barnum, and set out to build something more functional, more relaxed, and better suited to his lifestyle.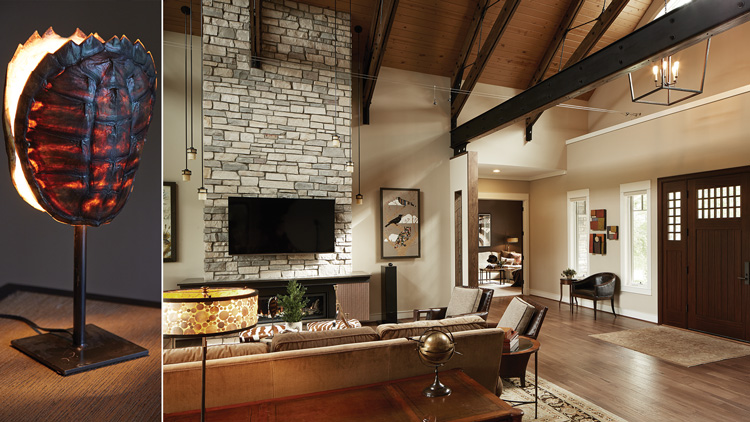 The 8,000-square-foot home is the same scale as Koza's previous dwelling, but rather than two stories, it's a sprawling ranch that offers bucolic views from every window — including a marsh and a stream that teem with flora and fauna. Luckily, the same interior designer, Kathleen McKay, owner of Kathleen Design, was able to repurpose many of the previous home's furnishings for the new home, recouping some of Koza's losses — but, more importantly, creating exactly what he longed for.
"Ed has very good taste and a good eye for color," the designer says. "In the end, he followed his heart's desire."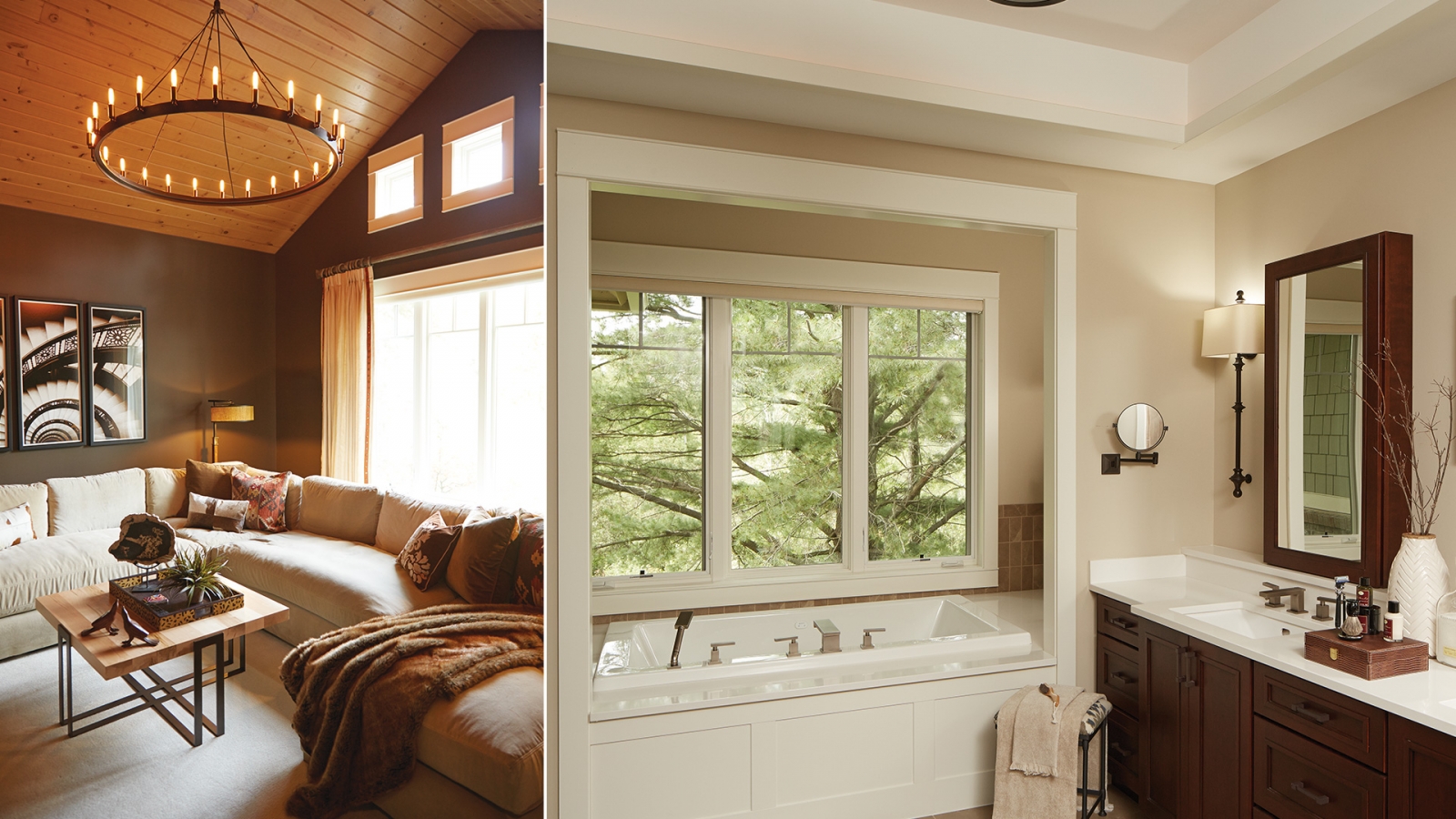 The finished product — with its beamed ceilings, handsome arches, wrought iron railings, warm lighting, original artwork, a striking collection of handmade Persian rugs, and even a private ADA-approved suite for his 90-year-old mom, should she want to stay there permanently — is a collaboration between builder Vantage Construction Co. and designer McKay, both Brighton-based, and interior architect Douglas Madaras of Ann Arbor's Madaras Design Ltd. The team took four months to refine the design and another year to build the house, and yet another year for McKay to procure and curate the fine details.
"There's a collective attitude to a house. It takes time to find its own personality," McKay explains. "The pieces should tell stories about the client and what he really loves."
Fortunately, Koza was a patient man. And now he's a happy man, too. "It turned out better than I ever expected," he says.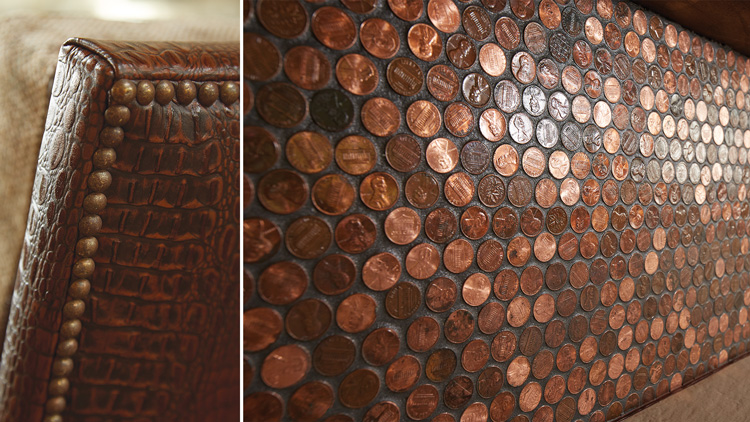 Guests enter the great room through massive front doors, and the pleasant aroma of freshly hewn wood from the doors, the ceiling, and the floors sends soothing Up North vibes to the brain. A towering fireplace with a large, flat-screen TV meets the soaring beamed ceiling, which is adorned with a unique iron and i-beam pattern created by Madaras to bring a human scale to the room. Velvety sofas, big, comfy chairs covered in crocodile, a couple of horsehair benches, a patterned Persian rug, and artful lamps and objects bring the eyes back down to earth. To the right is the media room, with a sumptuous sectional sofa, and all the way down to the left is a covered three-season porch whose floor slats allow air to flow through mosquito netting. In between, the kitchen and dining room offer grand, sumptuous spaces to commune and cook, and the bedrooms and spa-like bathrooms at the front of either end of the home afford zen-like privacy and serenity.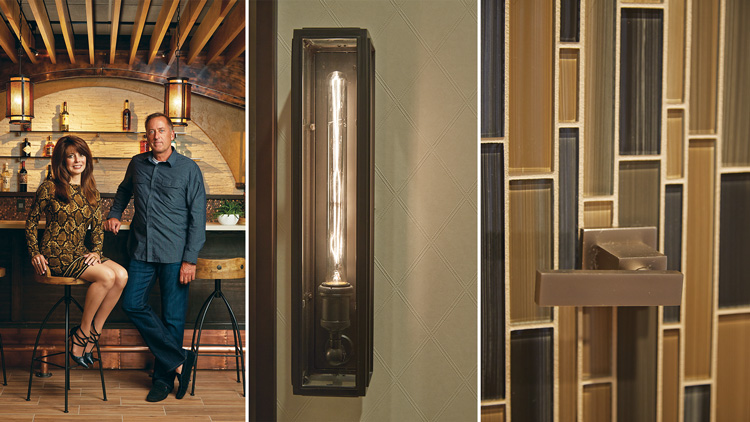 Heading down the circular stairway to the lower level, visitors discover that the great hall features a sophisticated wine-barrel motif and leads to a Madaras-designed lounge area, complete with a wet bar and a patio with a copper fire pit outside. On the other side of the hall is a full-size gym that's nearly as large as a commercial venture, along with two more bedrooms with adjoining baths.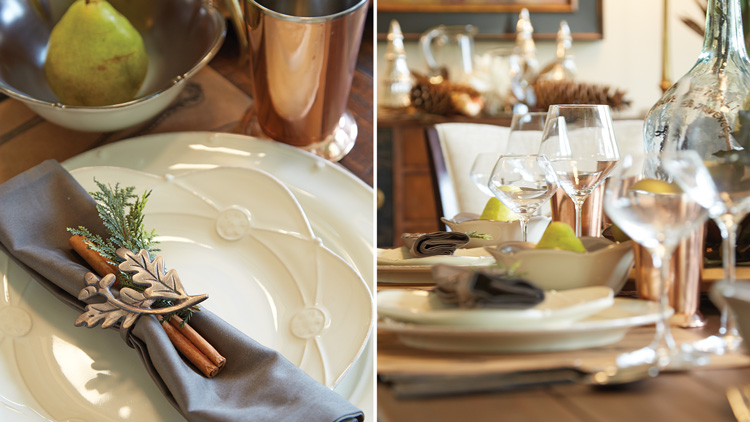 Koza, who is single, sees this as the perfect place for his out-of-town niece and three nephews to gather for holidays and other occasions. He also envisions throwing cooking parties upstairs.
The homeowner finally lives in the place of his dreams — and it's way better than he ever imagined.