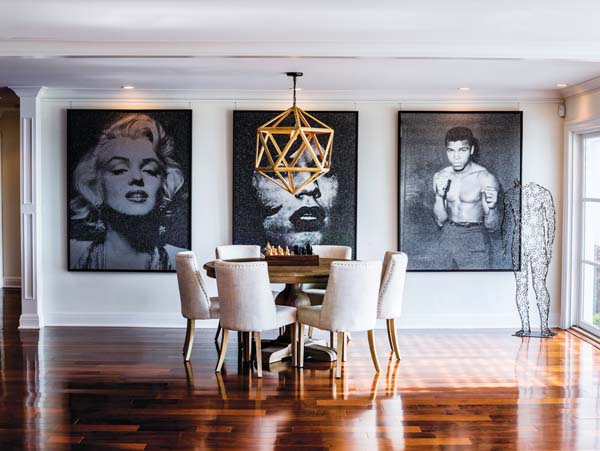 The horizon visible From Anthony and J.J. Curis' lakeside home is as wide open and sparkling as their newlywed life.
The couple, who were married two years ago this month on their lawn in Grosse Pointe Shores, are making waves with two Detroit-based businesses: the El Guapo Food Truck and their partnership in the Long-Sharp/Curis Gallery downtown.
Paralleling the optimism of those start-up businesses is the transformation of a 1940s cottage-style ranch that they turned into a sunny address that offers a retreat from business demands, a space for displaying art, and an airy setting for hosting friends.
The couple found the house while driving along Lakeshore and stopped to investigate. "We walked in the backyard and saw this beautiful gem of a property," says Anthony, who grew up just two blocks away and works in the family real-estate development firm, Curis Enterprises.
Working with his interior-designer mother, Diane Curis, and with their nuptials as a deadline, Anthony had rooms reconfigured to create a more open floor plan. The respectful update did include one very up-to-date detail: a garage outlet for charging their Chevy Volt.
Now, living as they do at the intersection of art and business, the couple may have found a common ground that, for the moment, may feel as bright as their morning horizon.