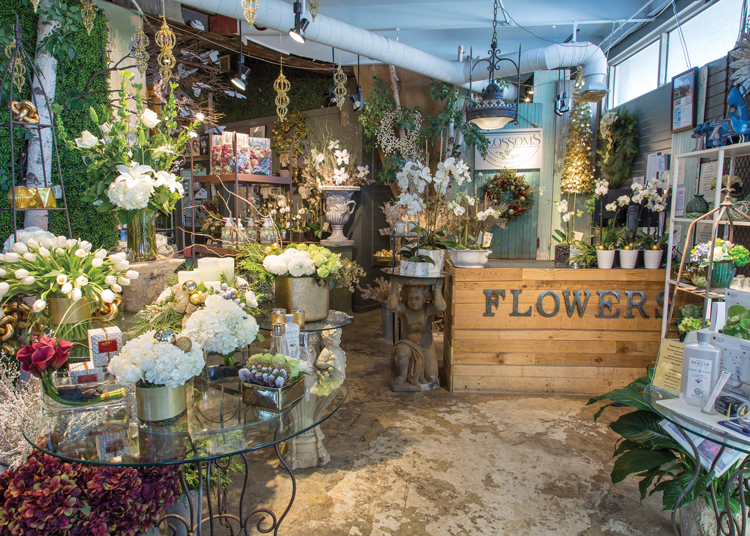 It's 11 a.m. on a recent Friday, and partners Norm Silk and Dale Morgan are deep in dahlias, hydrangeas, and long-stemmed white roses, preparing for a wedding, while a dozen staffers are creating lavish bouquets at their Blossoms shop in Birmingham.
After 42 years as event florists, Silk and Morgan have a million stories to tell and a long list of celebrity clients that includes the Fords, Madonna, Michael Jackson, Martha Stewart, Eminem, Grant Hill, Barry Sanders, Presidents George H.W. Bush and George W. Bush, First Lady Michelle Obama, and even Pope John Paul II.
"It's always been fun," Morgan says.
The late music icon Aretha Franklin was their favorite client. "She would personally call and order flowers for herself, and send flowers to celebrities all over the country," says Silk, who grew up in St. Clair in Michigan's thumb, where his father was a florist. "We did the flowers for her funeral."
In Detroit's post-riot years in the '70s, Silk and Morgan were among a handful of event florists, and they had to work side jobs to survive. Not far from where the riot ignited, they bought a HUD home in the Boston-Edison neighborhood, renovated it, filled each room with exquisite floral arrangements, threw an open-house tour, and pulled in a crowd.
That was an epiphany, Silk says, explaining: "One visitor saw our flowers and asked us to do flowers for a party." After that, the word got out, and the effervescent duo started rolling with bat and bar mitzvahs for Temple Beth El members in Bloomfield Hills, and putting on lavish events at the Roostertail on Detroit's riverfront for owners Tom and Diane Schoenith.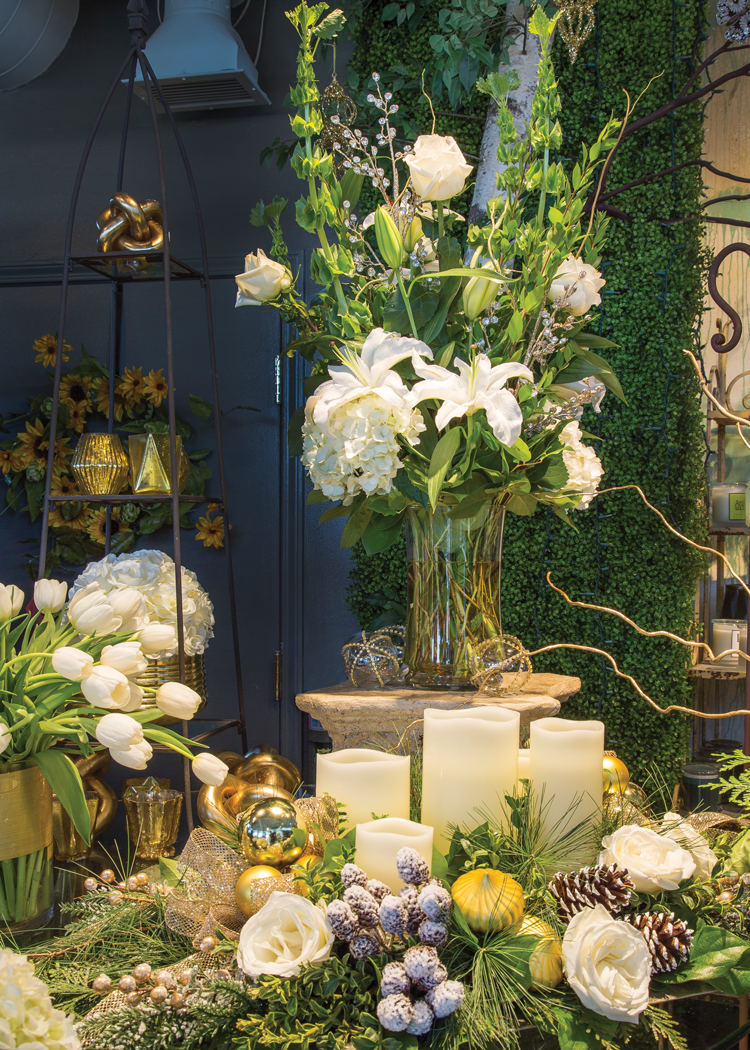 The couple sold their Chicago Boulevard home and bought an old rooming house on West Canfield in the then-crime-ridden Cass Corridor, now redubbed Midtown, where they ran a by-appointment floral business. They rented more space in the seedy, exotic-dance club, the Willis Show Bar, at the corner of Third and Willis, which they used as their showroom.
"We told the hookers, 'This is our corner,'" Silk laughs, "and they stayed on theirs." The couple eventually bought the building, which since 2018 has been refurbished and is now an upscale version of the Willis Show Bar, featuring cabaret and comedy acts.
The duo expanded in the 1980s to a shop in downtown's Millender Center/Omni Hotel. They delivered flowers to Michael Jackson's room and encountered Bubbles, the singer's pet chimpanzee. Eventually, they operated four locations with more than 50 employees, but that became too much. Today, between Birmingham and their Midtown shop, which opened in 2016, they're focusing on smaller, more personal events and fresh flowers for the home and office. Their most popular styles are classic, modern, or wildly organic.
Silk and Morgan's love for rehabbing historic homes culminated in their latest and greatest achievement, the Turkel home in Detroit's Sherwood Forest. They bought the Frank Lloyd Wright-designed residence when it was in foreclosure, and restored it to its fabulous Mid-century style. Besides stunning living quarters, it serves as a setting for strolling dinner parties and charity benefits. "We always had a vision of what Detroit could be," Silk says.
What do they do when it comes to holiday décor? "I approach the holiday as a season," Morgan says. "It's winter, so I like things that can arrive early and stay through the New Year. Start with big vases of winter greens with branches around Thanksgiving, then add boughs with ribbons and ornaments (to the vases) around Christmas." Silk likes Amaryllis plants and simple poinsettias in interesting containers.
Whatever this couple tackles, there's no doubt they have the know-how, the blossoms, and the style that are sure to make anyone's spirits bright.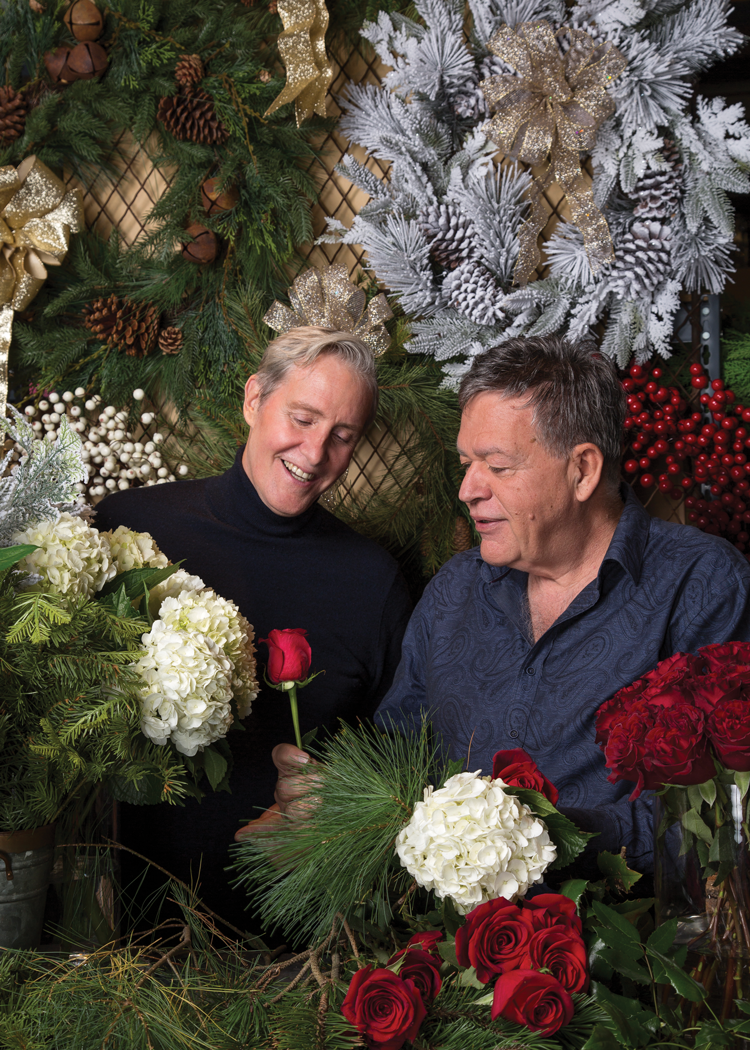 ---
More information: 33866 Woodward Ave., Birmingham, (248) 644-4411, blossomsbirmingham.com. 4152 Third Ave., Detroit, (313) 447-1919, blossomsmidtown.com.